"Oscar Munoz, the CEO of United Airlines, incredibly, is an almanac-believer.
In speaking with Marketplace about the challenges airlines face in ensuring on-time departures and arrivals, he highlighted weather as a factor out of airlines' control. But, he said, based on the Farmers' Almanac prediction for a rough winter in Chicago, the carrier is busily preparing.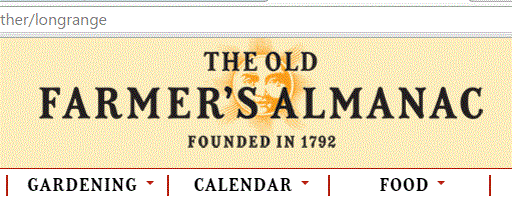 "I think the hardest thing that historically the industry may have relied upon is that we can't control weather, we can't control air traffic control, and use that at the end of the day as an excuse," he told Marketplace. "Things do happen, we know they happen — we don't exactly know when they are going to happen — but we should definitely be prepped. A very quick example: Farmers' Almanac is calling for a very nasty winter, particularly in Chicago — one of our main hubs. So as we speak, our operating team is hard at work as to how are we going to accommodate passengers." Read more from the Washington Post's Jason Samenow.